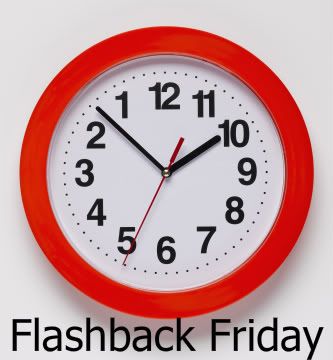 Please note, this was suppose to be posted Friday, oops. Have Fun!
Welcome to the first Flashback Friday, hosted here at Making It Count! What is Flashback Friday you ask, well it's a day to go back in time and relive that moment with a picture. We have been putting pictures on disks for years now, and we still may need to do more. I'm even scanning my older pictures from my 35mm on to disk. Though Flashback Friday will be randomly picking from January 1, 2000 to present date. Share your picture and the story about that picture (if you can remember that is...lol).
First a year will be picked, then the month, then a number. For example I will post
2001
May
Picture #10
So you would show a picture that is from May 2001 the 10th picture in that file. If you don't have a picture of that date, try to pick one that is close to it.
For this week we are going to use is:
This is a picture of my middle child, Brayden.
I didn't have many pictures in January,
but on the 31st of January, many pictures were taken.
Brayden Alan was born on January 31, 2007 at 6:58pm.
He weighed 7lbs 15oz and was 21 inches long.
Add your link here: